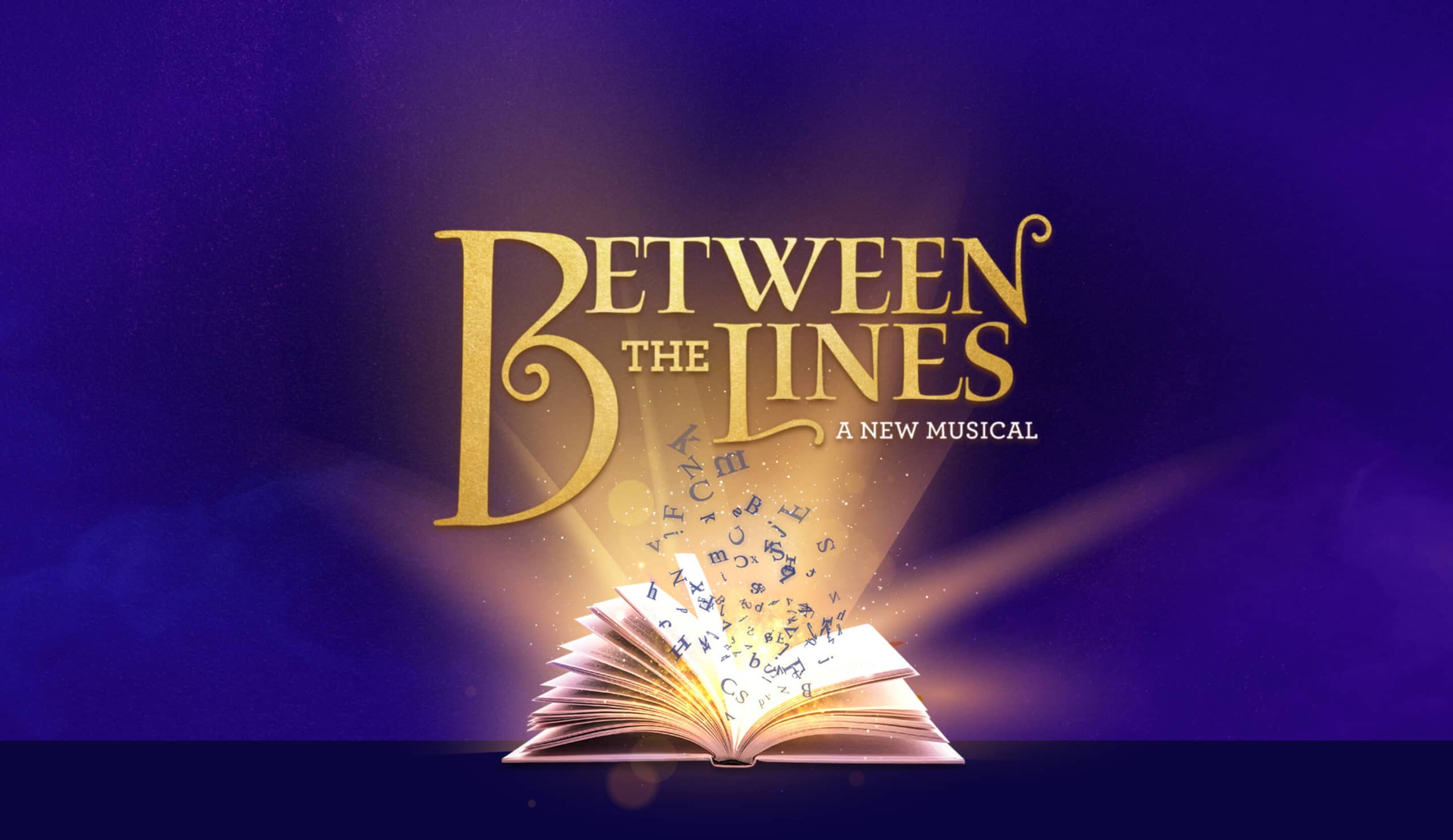 NOW PLAYING IN NYC
Live the story you want, if it's not the story you're in.
Tickets Now On Sale
Performances begin at the Tony Kiser Theater this June.
Buy Tickets
Sign Up for Our Newsletter
Be the first to get updates, news, special offers & more.
Sign Up Now
Don't Miss the Premiere of This Extraordinary New Musical
Based on the book by New York Times bestselling author Jodi Picoult!
Between the Lines is an empowering and enchanting new musical for any of us seeking to find our place in the world. An outsider in a new school, Delilah seeks comfort in the pages of her favorite book, where she feels heard and understood. But as the lines between the two worlds of reality and fantasy begin to blur in extraordinary and astonishing ways, Delilah has to confront whether she alone has the power to rewrite her own story.
LIVE POST-SHOW TALKBACKS WITH JODI PICOULT
After the following performances:
Tue, 6/28 at 7PM
Wed, 6/29 at 2PM
Thu, 6/30 at 7PM
Sat, 7/2 at 2PM
Fri, 7/22 at 8PM
Sat, 7/23 at 2PM & 8PM
"A Whole New Story"
Arielle Jacobs discusses the importance of finding an escape. Plus, a performance from Between the Lines!
"Do It for You"
A sneak peek of Between the Lines' empowering "Do It for You" performed by Morgan Siobhan Green.
A Behind-The-Scenes Look
Enjoy an inside look at the creative process with Elyssa Samsel & Kate Anderson.
"Something to Hold On To"
Jason Gotay performs "Something to Hold On To" from Between the Lines.
MUSIC & LYRICS BY Elyssa Samsel & Kate Anderson

•

BOOK BY Timothy Allen McDonald
BASED ON THE BOOK BY Jodi Picoult & Samantha van Leer
ORCHESTRATIONS AND ARRANGEMENTS BY Greg Anthony Rassen
MUSIC DIRECTION BY Christopher Gurr

•

MUSIC SUPERVISION BY Daniel Green
CHOREOGRAPHY BY Paul McGill
DIRECTED BY Jeff Calhoun